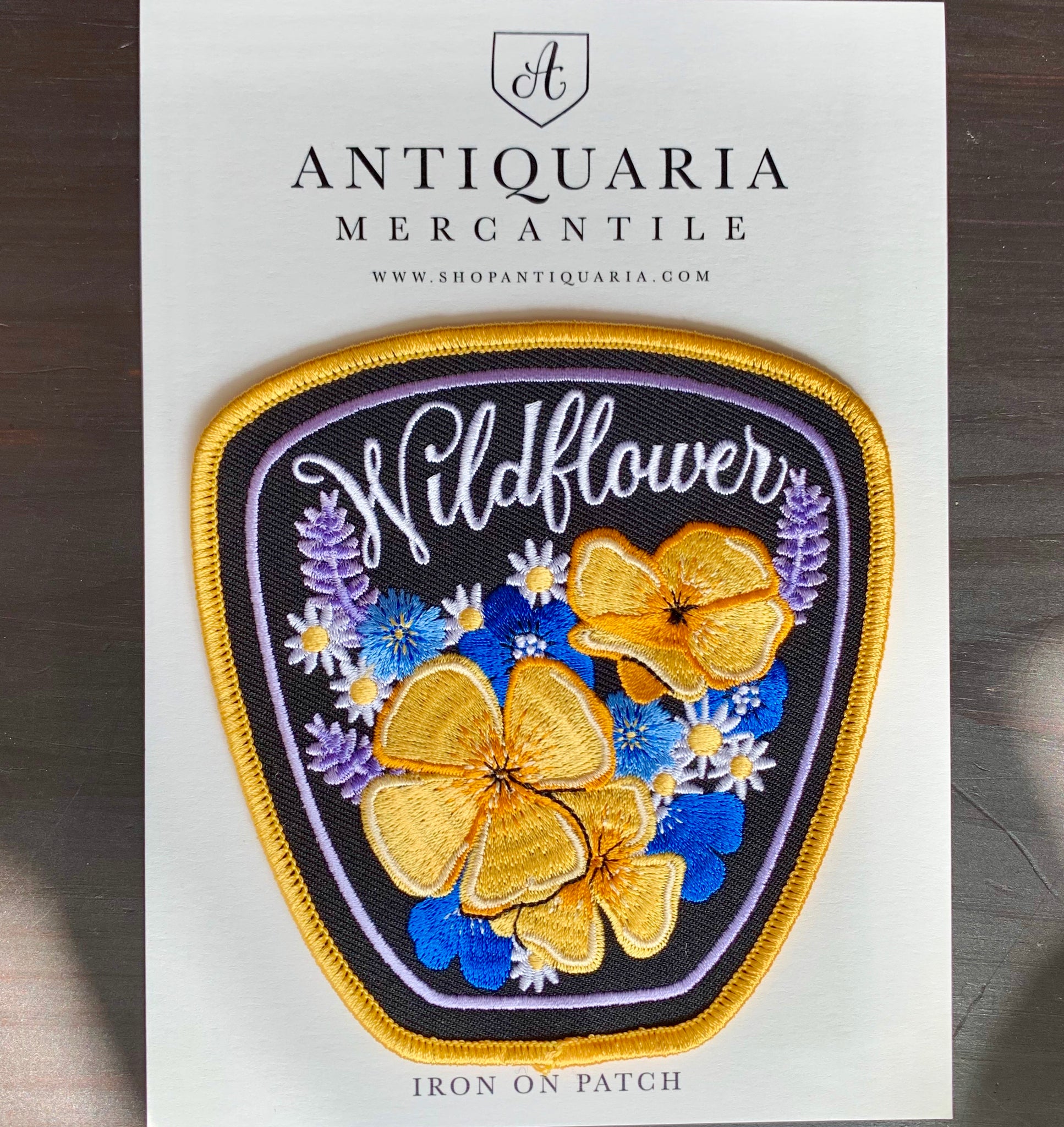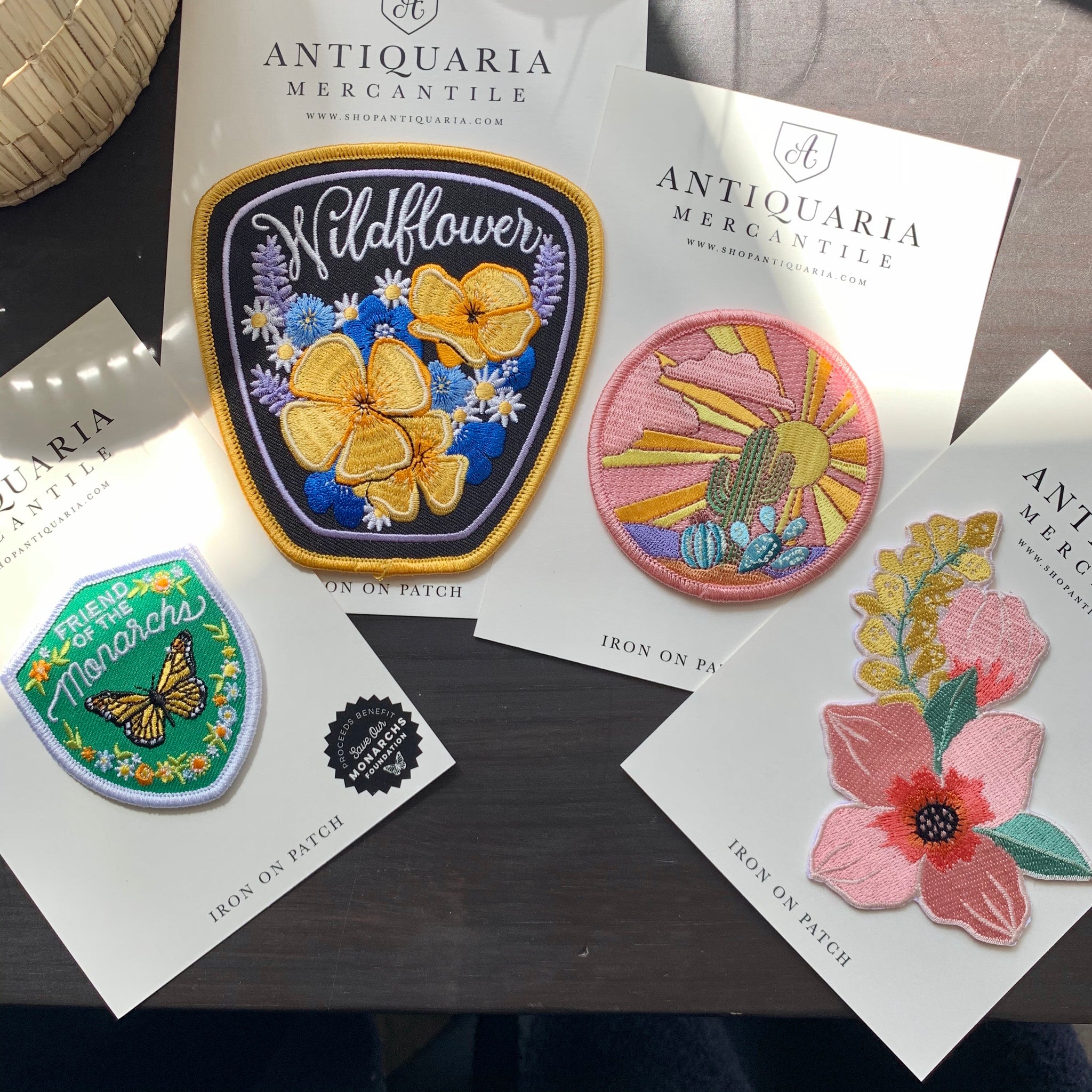 Antiquaria Embroidered Patches
Antiquaria Mercantile Patches. Outdoors inspired embroidery patch. 
Iron on Patch or Sewing them on for durability and longevity is recommended. Instructions are included in the package.
Machine washable. Iron on adhesive on the back.
Wildflower 4.75"x4"
Cactus Sunset 3"x3"
Monarch approx. 2.75"x 2.33"
Honey bee approx. 2.75"x 2.33"
Spring flower  approx 4.25"x2.75"
Poppy approx. 3"x 3"
Large moth is approx 1" x 2" and small moth is approx. 3/4" x 1/2"
Night Cactus approx. 3"x3"