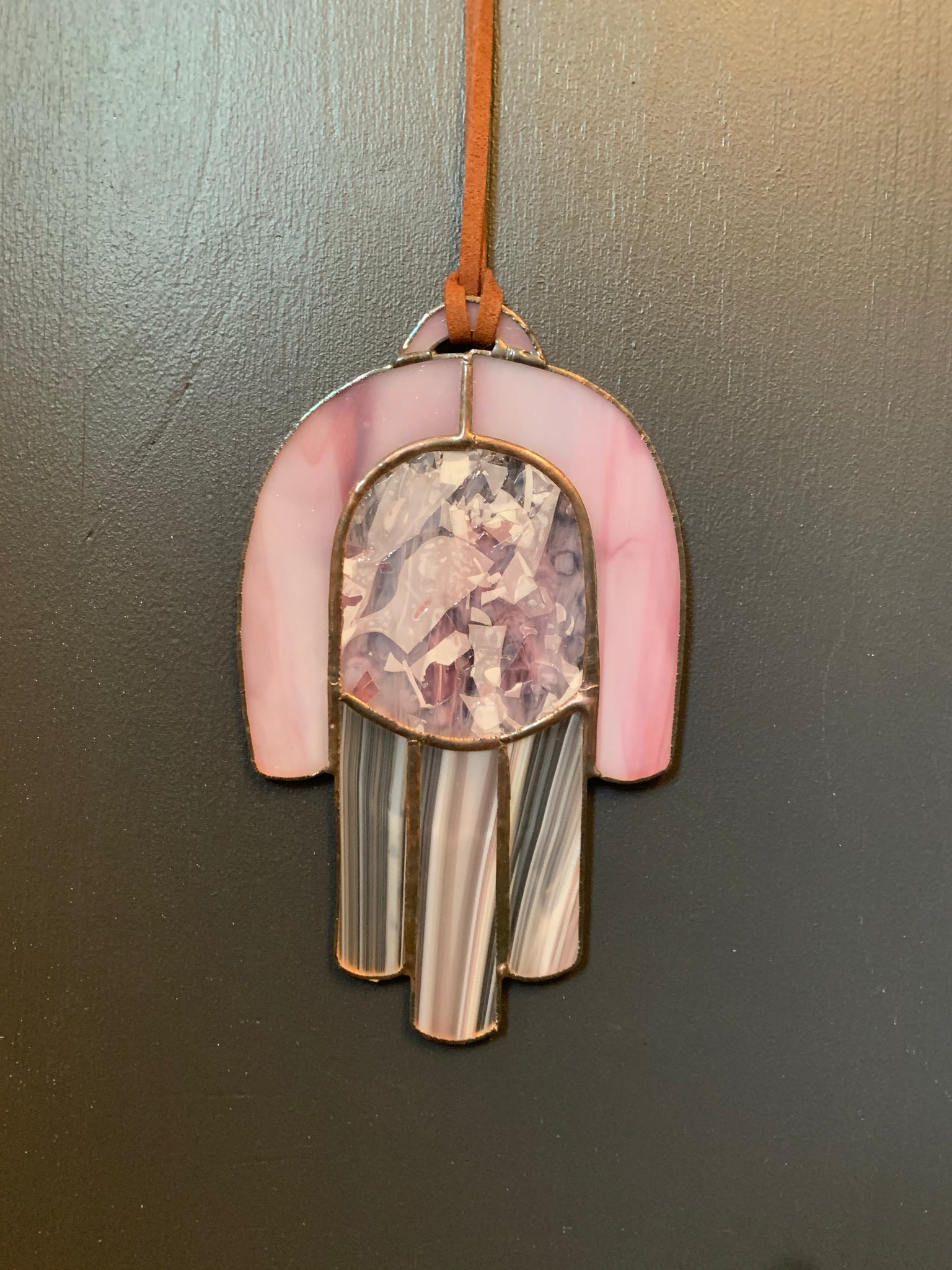 Colin Adrian Glass hamsa
Colin Adrian Stained Glass Hamsa - Each pieces are each handmade and one of a kind. Hang in a window to illuminate a room or Hang on a wall. 6" in size.
Made in Portland Oregon
Colin Adrian is an American artist born in Southern California in 1976. In 1999 he moved to Brooklyn, New York. His stained glass pieces are typically bright and alive with color that will pleasantly illuminate any space.