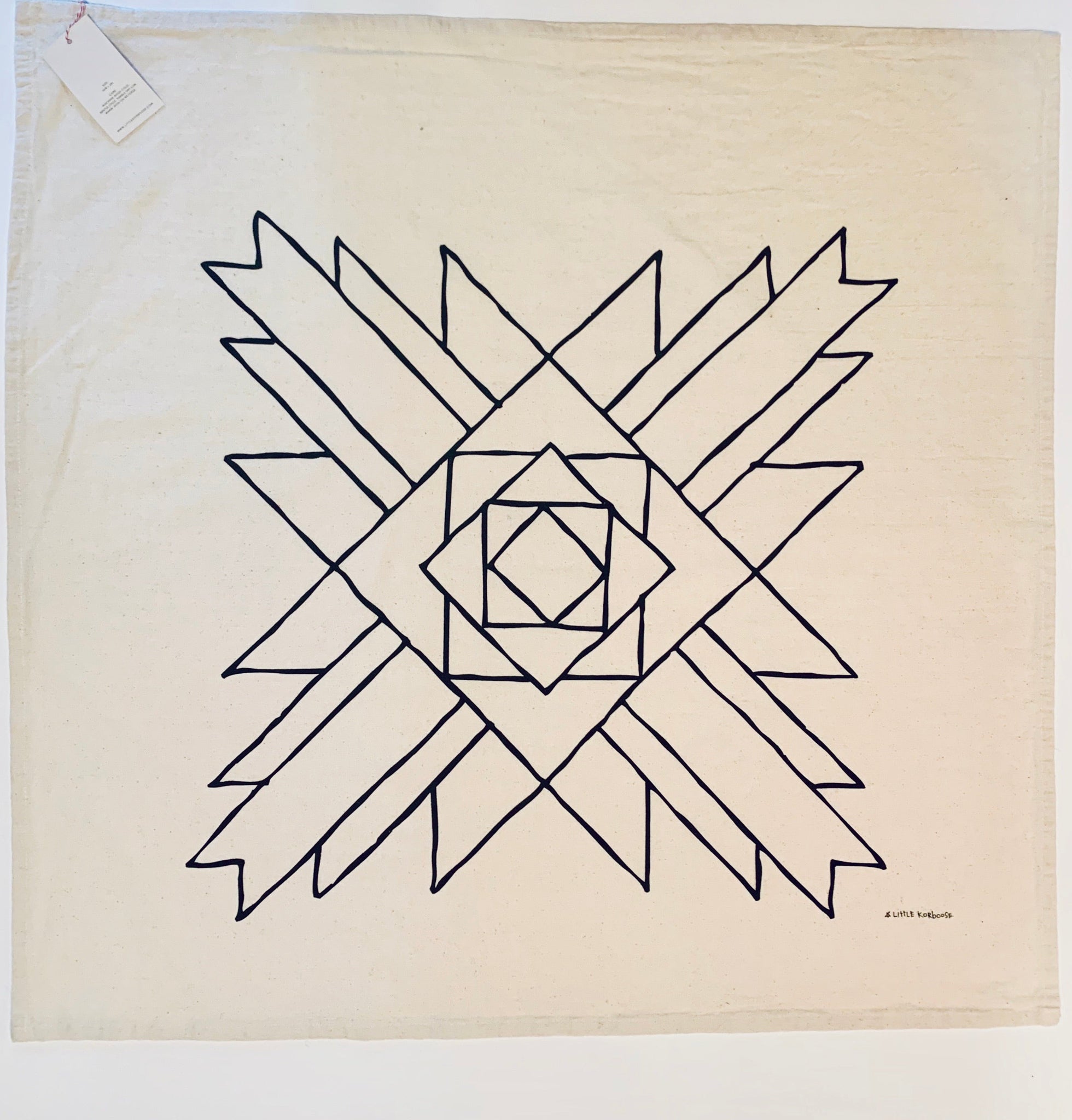 Little Korboose Organic Cotton Tea Towel
Little Korboose Organic Cotton Tea Towel
"Little Korboose textiles are made with 100% organic flour sack cotton and screen printed with low impact, non-toxic ink. Organic cotton comes from non-genetically modified plants, grown without the use of any synthetic agricultural chemicals such as fertilizers or pesticides. Because of the eco-friendly way in which LK produce their textiles, they are natural (off-white) in color, just as nature intended. 
 Made in the USA: Sewn and screen printed in Cleveland, OH. All our products are made using ethical and sustainable practices by our small team, which now includes refugees from Pakistan and Nepal. Learn more about LK practices and values here.
Material: Made from 100% organic flour sack cotton. Screen printed on the front. Hemmed. 
Size: 26"W x 28"L
Care: Machine wash gentle, cool. Iron on reverse side.