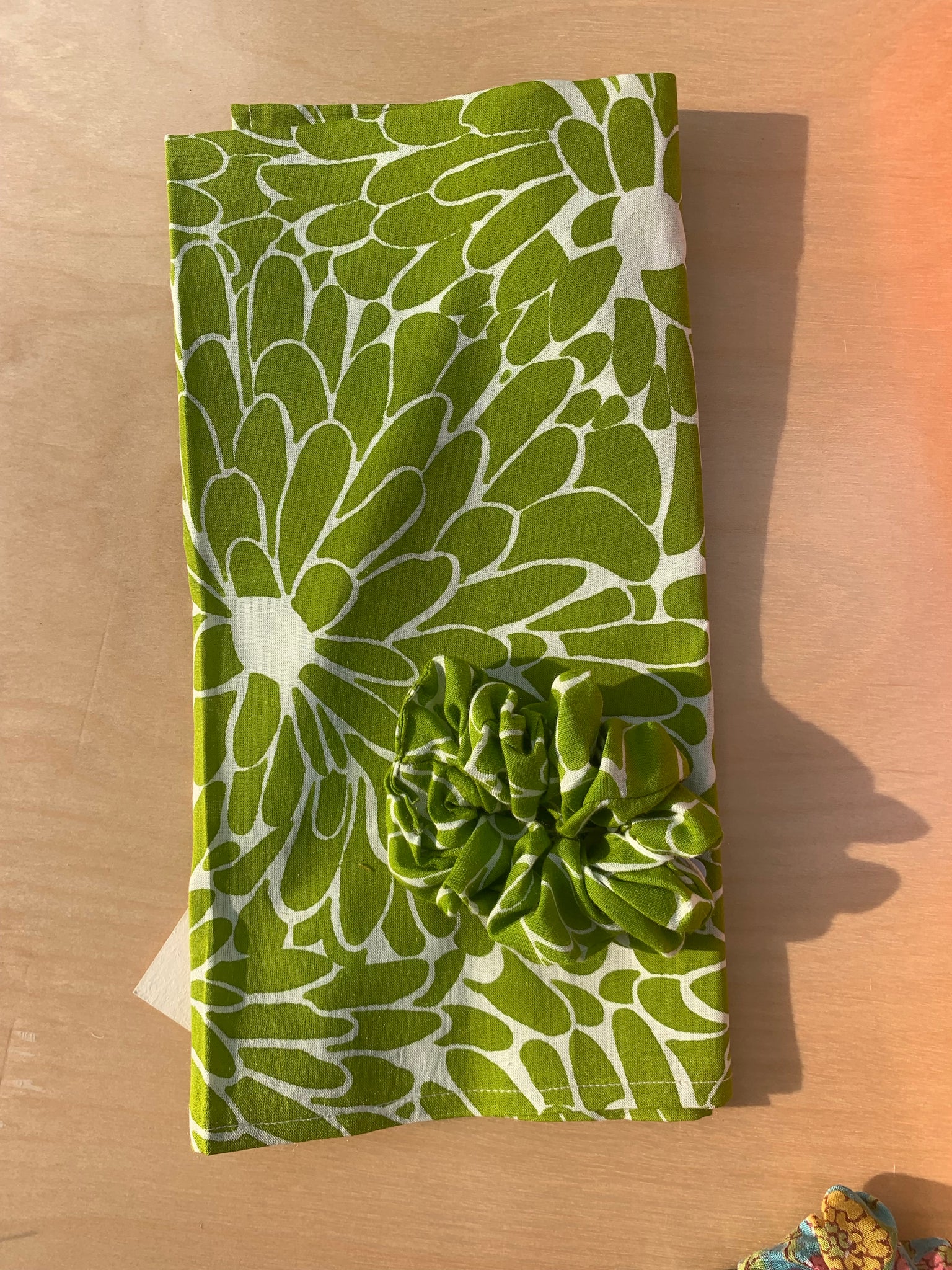 Maelu Designs square scarf bandana - Coco print
Maelu Designs square scarf bandana 
This Maelu Square scarf have all been individually hand block printed throughout the fabric, making each scarf completely unique. Tie your hair up in a turban headband or wear it like a belt. This versatile piece pairs with the Alma Short Kimono, Box top and scrunchie. 
Select: Alma print  Coco print
Approximately 21" x 21"
100% Modal
All edges are finished.

Due to the handprinted nature of block print, slight color differences and imperfections between fabrics are expected. These differences enhance the beauty of these textiles and are celebrated. Some natural dyes, especially indigo, may bleed and transfer. We recommend washing gently or with like colors in cold water and air drying.
Designed in Maelu's Portland studio. Handmade in India using traditional artisan techniques
Maelu is an ethical women's apparel line designed by Meghna Dave in her Portland studio and handmade in India using traditional artisan techniques such as block printing, hand weaving and screen printing. They focus on sustainable textiles made with natural fibers and vegetable dyes.