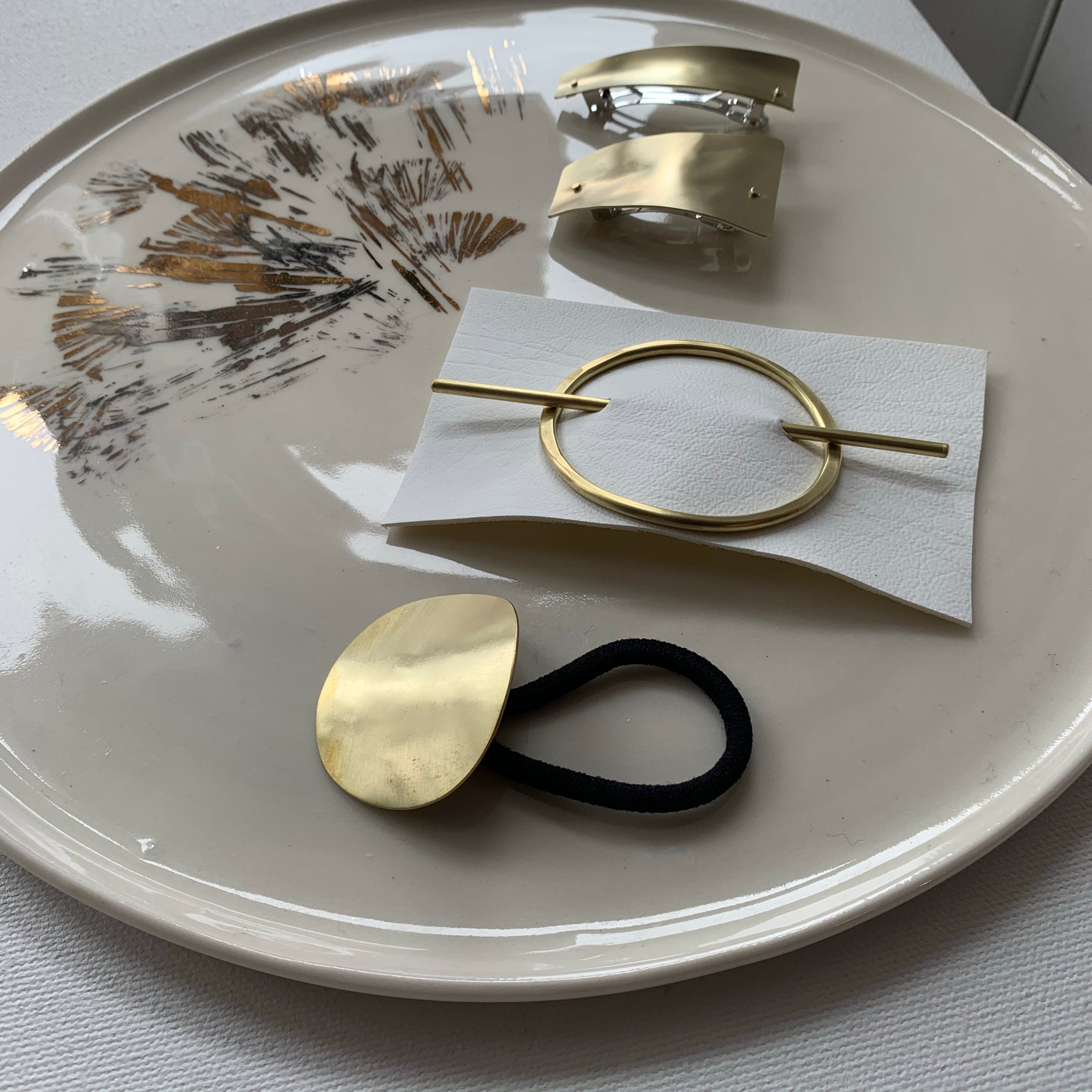 PeLo modern Brass Hair Adornment
PeLo modern Hair
Individually crafted hair adornment is here! How did we not offer this sooner? I searched for a hand crafted, heirloom quality, small maker hair accessory :
Sculptural Brass Barettes - Beautiful new accessories from PeLo Modern Hair..This lovely collection is hand crafted in solid brass sheet and riveted to French made stainless steel barrettes. The barrettes hold your hair smoothly and securely every time and are the perfect Day to Night hair accessory. Short Barrette - 2.25" Long x .75" Wide
Abstract Oval Hair Slide - PeLo's Classic + Best Selling oval hair slides are fabricated from solid brass and are the perfect, easy accessory for everyday. Medium: 2.2"


Brass Pony tail - Elevate your ponytail with beautiful brass oval(ish) discs hug your hair perfectly. Gentle, changeable hair bands. Wear Individually or together.
Since these pieces are handcrafted+hand polished there may be hammer marks, light scratches, and variety in the shape+form of each item. Sold Individually.
Small: 40mm
Medium: 47mm
display - Studio Joo ceramic plate