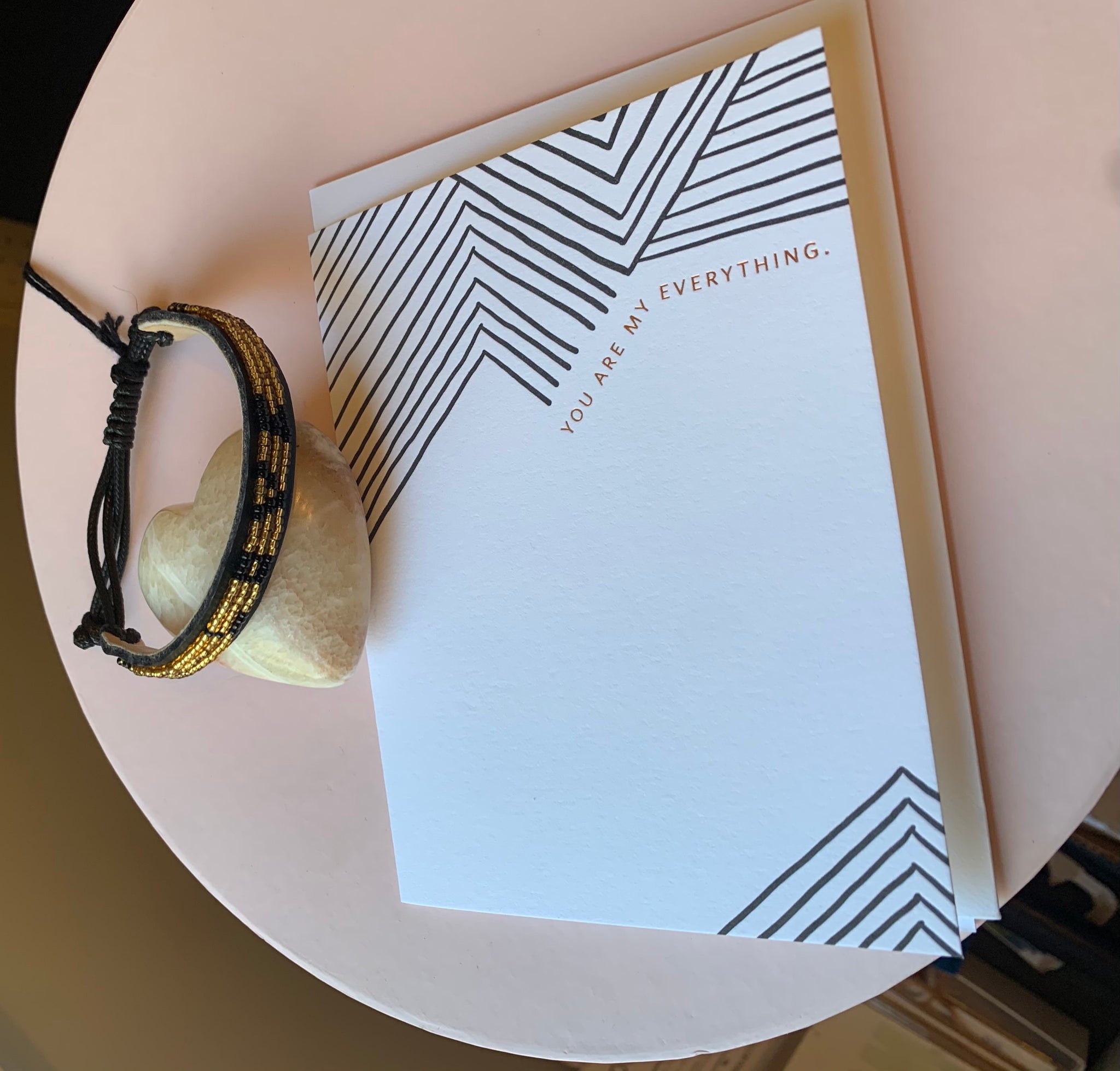 Ramona & Ruth Letterpress - meaningful cards
Ramona & Ruth Letterpress special occasion cards. Scroll through the minimal and thoughtful designed cards. Each sold individually. Select for your year round celebrations, occasions or just to say thinking of you.
Ramona & Ruth was named after Kim Burks' two grandmothers.
"Letterpress is an art form and the details are what make it remarkable. Each sheet is fed into the press one at a time and printed one color at time. The initial sketch, hand-mixing the colors, the intricacies of typography and spacing, hand-feeding the vintage presses — from conception to fruition, each and every product is a beautiful journey.
At Ramona & Ruth, we create delicate, thoughtful designs that leave lasting impressions."