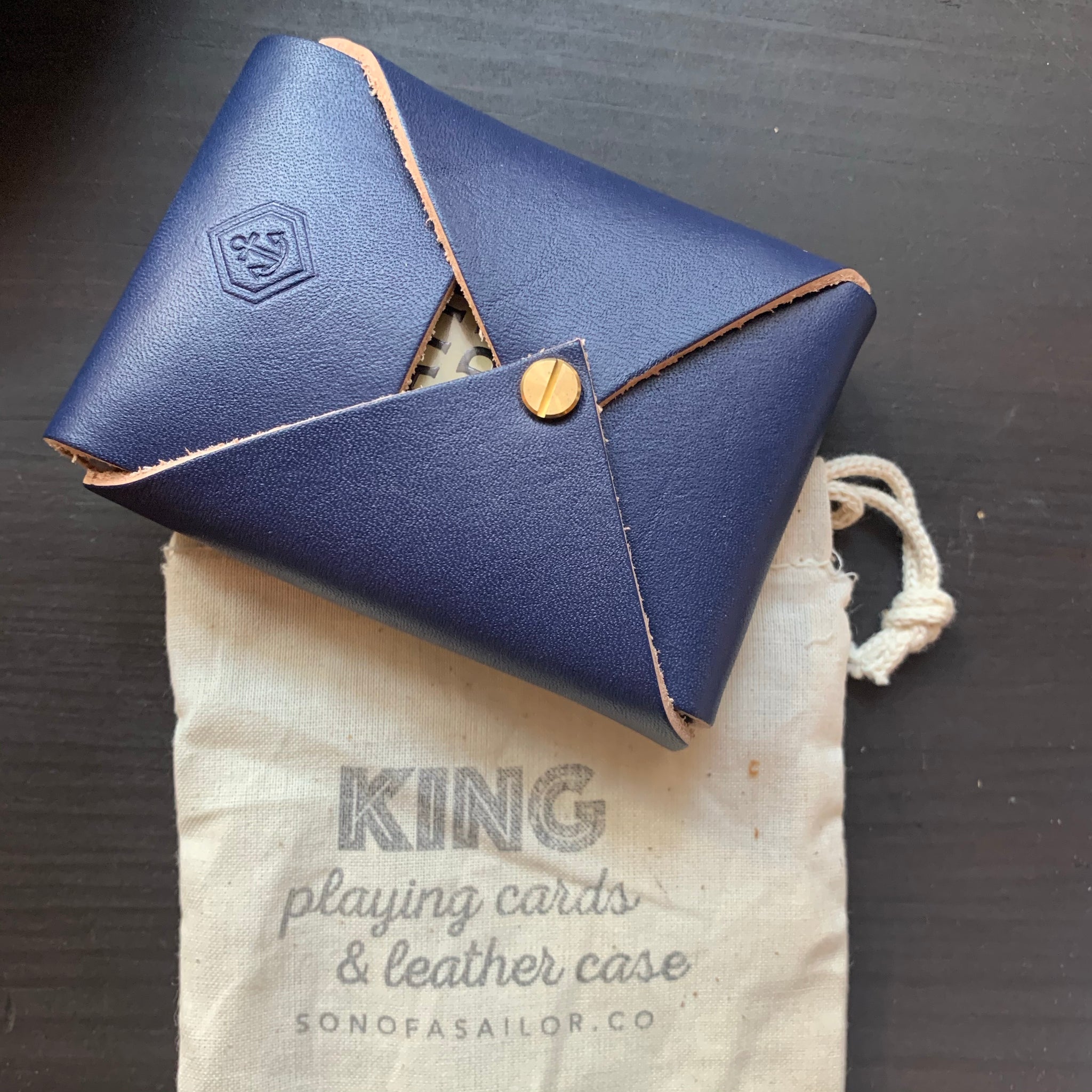 Son of a Sailor Leather case with playing cards
Son of a Sailor Leather case Beautiful Provision playing cards by Theory11 are nestled handsomely in this handy leather carrying case. Playing cards feature gold foil and vibrant serpent details and are manufactured in the US.  Each case is made from natural veg-tanned leather and secured with a solid brass Chicago screw. Available in tan, and indigo.  
SUPPLY
The King Playing Card Set is a part of theirSupply collection where natural leather joins our classic hand-painted techniques. Supply is derived from sleek masculine pieces, earthy leather with a pop, and a focus on heritage. Drawing from Billy's Navy days, each piece in Supply has been named from a letter of the phonetic alphabet. Focused around longevity, these pieces are meant to be passed from generation to generation. 
MEASUREMENTS
length: 3 in.
height: 4 in.
width: 1 in.