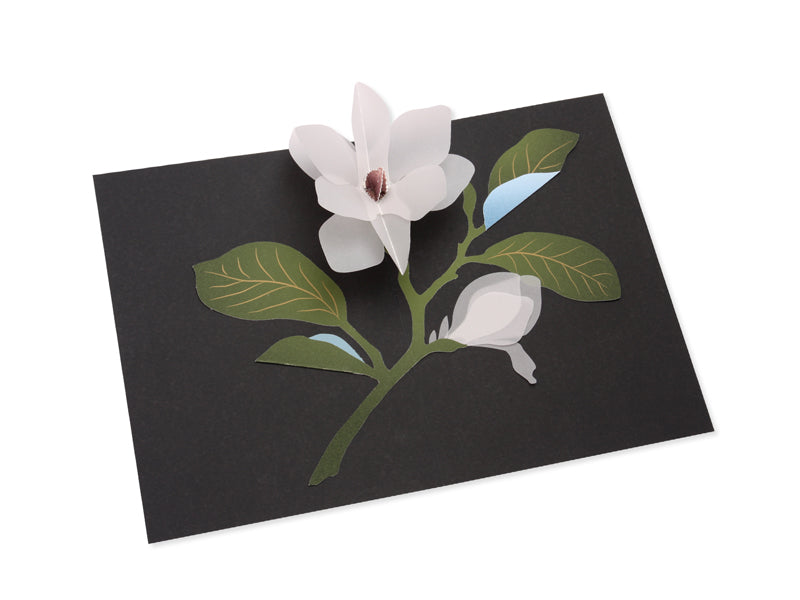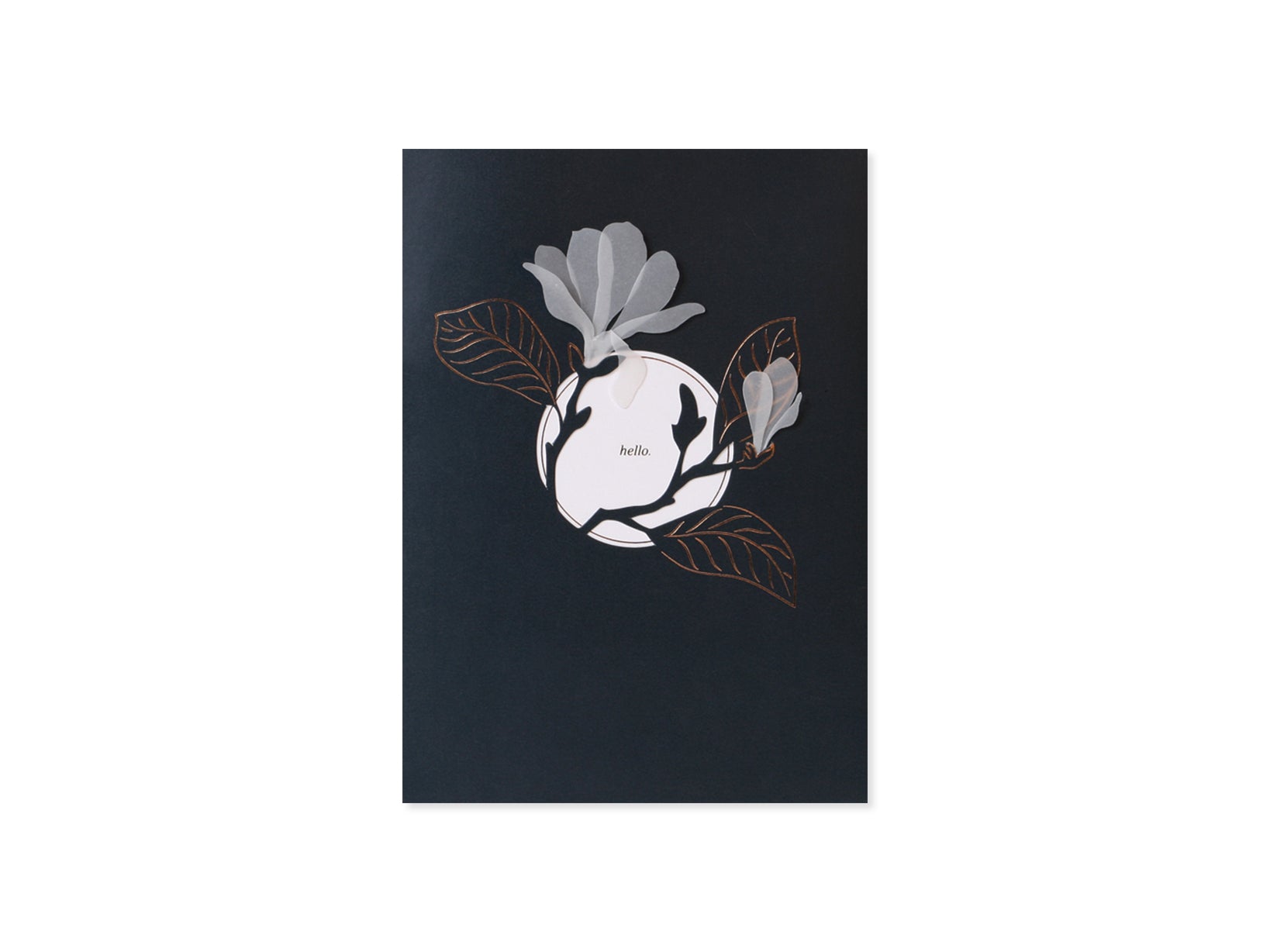 UWP Luxe Pop Up art card Magnolia
UWP Luxe Pop Up card Magnolia art card 
Designed by Yoojin Kim
Pure Alchemy Collection features cheeky salutations and pop-ups mixed with intricate laser-cutting.
Front copy: blank
Inside copy: blank
5" x 7"
Printed in full color and finished with gold foil.
Warm white envelope.
UWP Luxe employs artisans to create greeting cards. Each design features elaborately foiled pop-ups and dainty details that are carefully hand-crafted and finished with care.
UWP Luxe transforms paper into beautiful designs and explores the possibilities of a modest medium. They create products that resonate with the recipient.
Handmade in China
Images courtesy of UWP Luxe