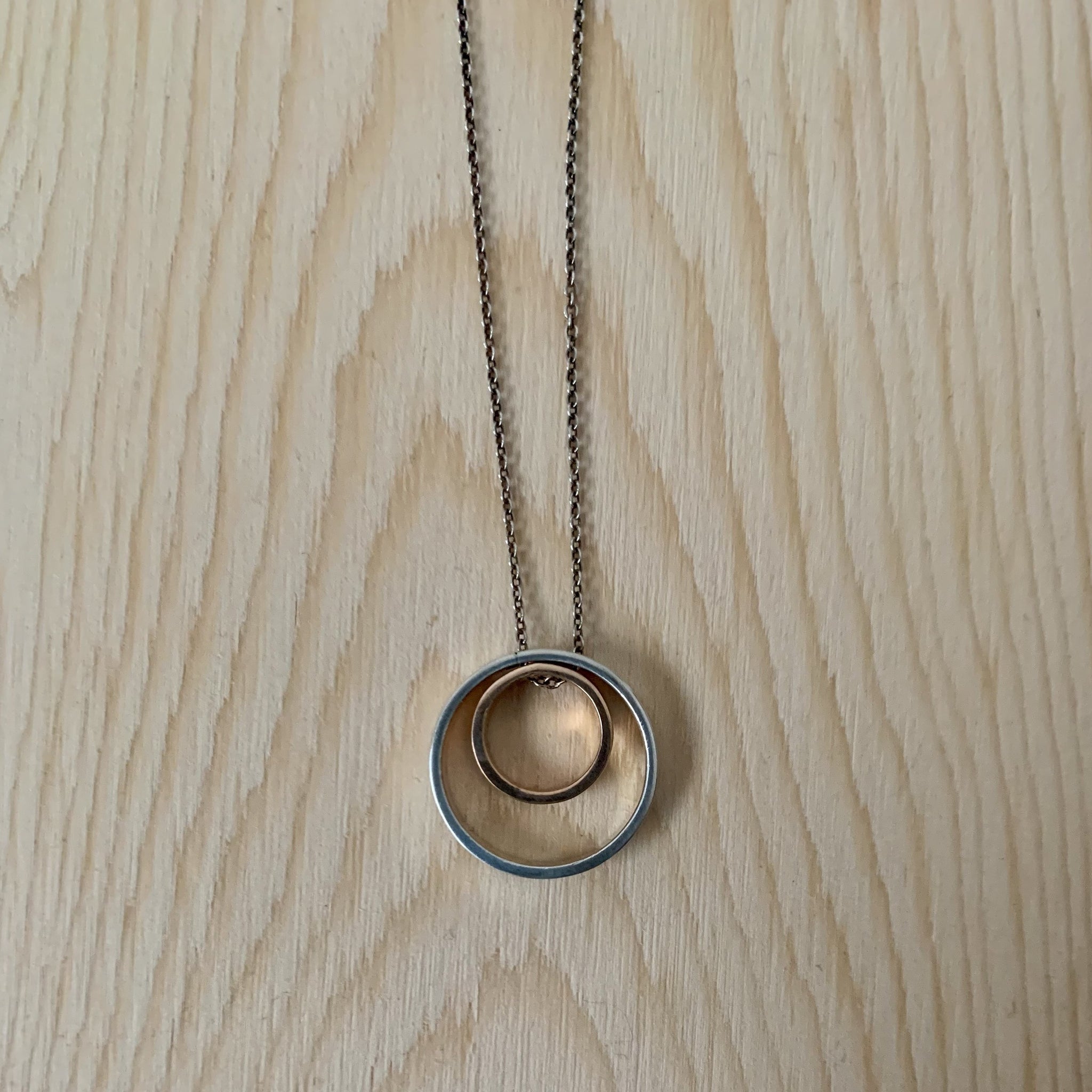 Vanessa Gade Delvaux Petite Necklace
Vanessa Gade Delvaux petite necklace  - Sterling silver with Rose gold. A contemporary jewelry collection inspired by architecture and guided by a love of modern minimal design.
Proudly handcrafted using sterling silver and gold with traditional craftsmanship in San Francisco, California.
A modern twist to the classic circle necklace, these two nested circles move freely while the subtle contrast of silver and rose gold creates an eye catching pop of color.
Necklace chain is 17" with extender to adjust length. Sterling silver paired with 14K  rose gold vermeil with sterling silver chain.