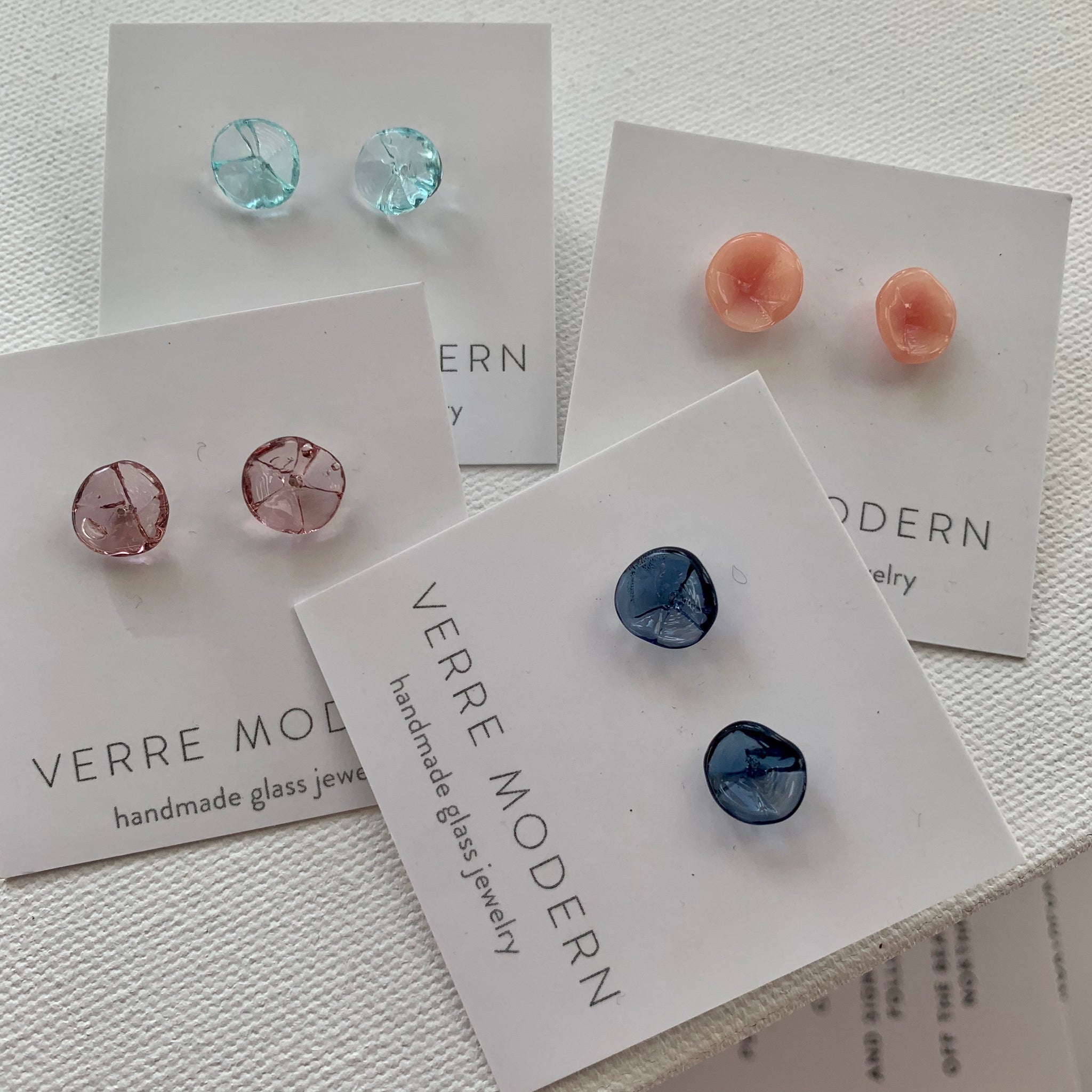 Verre Modern Kali flower earrings
Verre Modern Kali flower glass shape with sterling silver post earring pair. Elegant shapes in colorful glass and sterling silver or gold.
•Small size glass diameter : 3/8" verre is the french word for glass. every piece of jewelry is handmade. Verre Modern believes that simple is elegant and that less is more.
Made in Los Angeles California
looking for your favorite color - ask us. we can select for a range of colors
( for round shapes see Verre modern Stud styles )