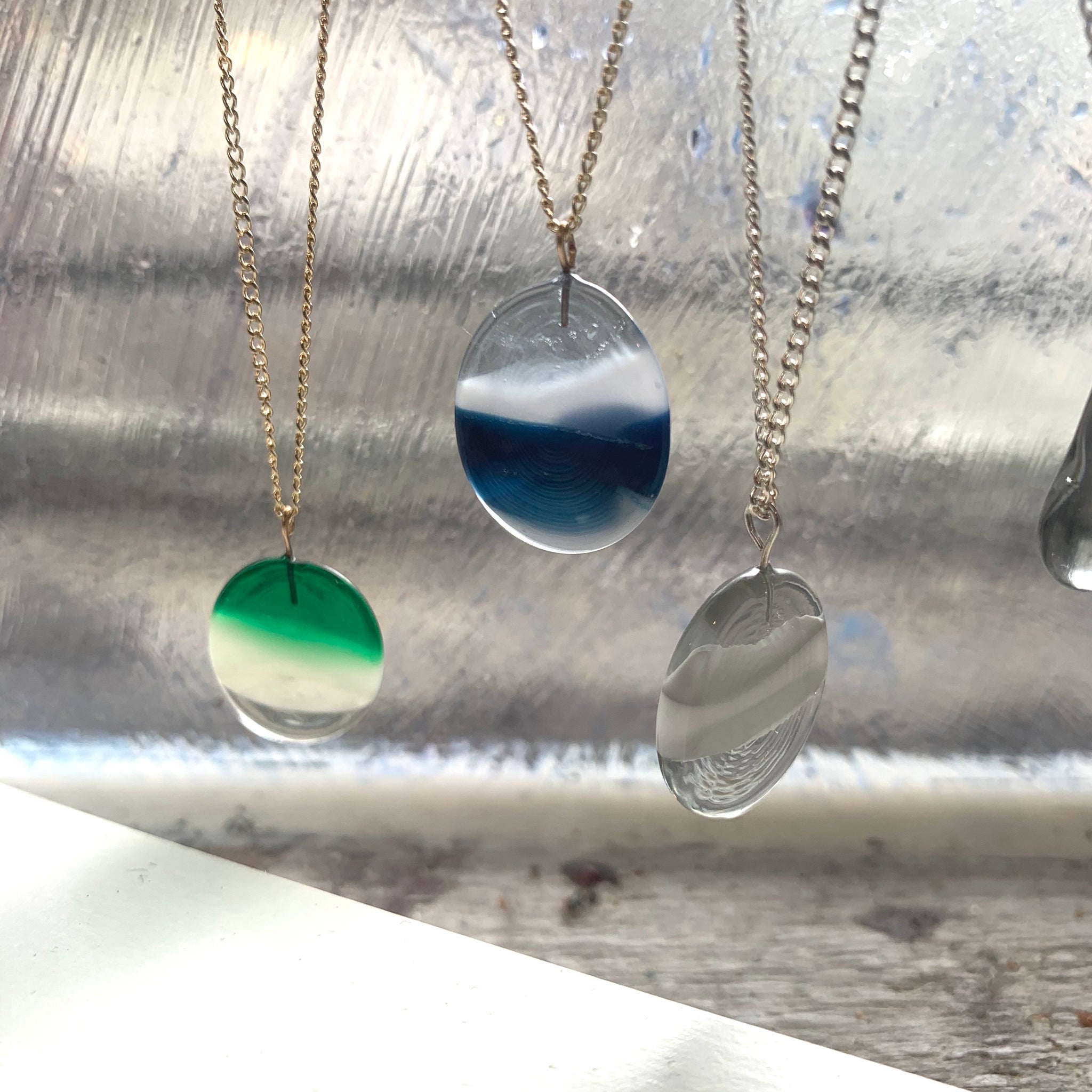 Verre Modern Marble glass Necklace
Verre Modern Marble glass jewelry. Each (repurposed) glass piece is unique with multi color bands in the glass. color blend within a single glass disc.
verre is the french word for glass. every piece of jewelry is handmade. 
Elegant shape blend colorful glass and sterling silver or gold.
Made in Los Angeles California
Verre Modern believes that simple is elegant and that less is more.